Ted's Bulletin on 14th
October 6th, 2013 by kimly
1818 14th Street NW, Washington, DC 20009
[on the corner of 14th Street and Swann Street, NW – One block west and 1.5 blocks south of the U street Metro exit at 13th Street]
Part of the Matchbox Food Group which also includes Matchbox and DC-3
October 5, 2013 – 3 people, breakfast and August 28, 2013 – solo
The three of us arrived Saturday morning about 10am to a packed establishment and a 45 minute wait for a table. We found 3 seats together at the interior bar in front of the grill instead. Watching the volume of food being prepared was impressive. They do not take reservations at the 14th Street location but you can call ahead to put your name on any waiting list – the manager said call about an hour before you want to arrive.
We were impressed with the design of the place and the atmosphere. The food was wonderful and the staff engaging.
We started with a variety of their homemade pop tarts just to see how they were. We ordered the brown sugar, peanut butter bacon and the coconut. It was a unanimous decision that the brown sugar was our favorite followed by the peanut butter bacon. The coconut I really wanted to like more but there just wasn't enough coconut flavor. Did have a nice conversation with a manager about the pop tarts and our desire to see more coconut flavor in that variety.
We indulged in 2 orders of:
Mark on an Off Day – 2 eggs, choice of meat, hash browns and toast (one order scrabbled and one over medium – the over eggs were cooked perfectly: runny yoke with cooked whites.
And an order of:
Jons Omelet – Mushroom, spinach and swiss served w/ hash browns and choice of meat – the spinach and mushrooms are fresh; not canned or frozen.
Couple of bottomless coffees and a tea rounded out the meal.
Total Cost: ~$53 plus ~$11 tip
---
Solo trip – August 28, 2013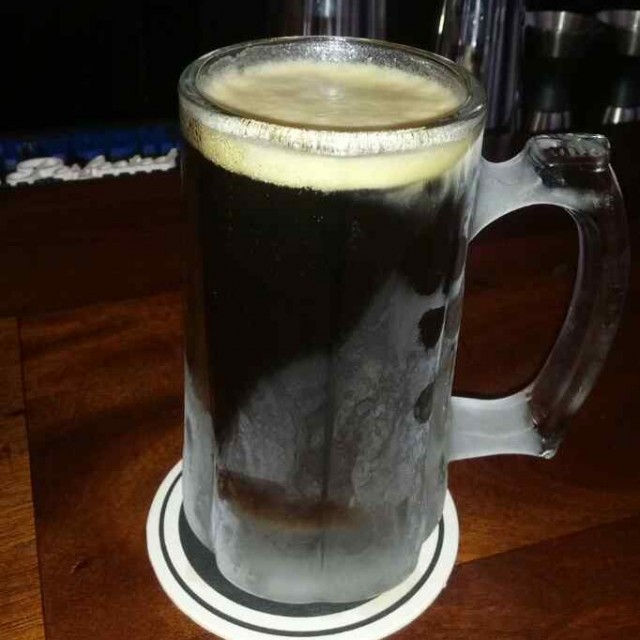 I first visited Ted's about 6 weeks ago for a solo dinner.
Sat at the front bar, grabbed a beer (a very tasty Ted's Dark by Brooklyn Brewery – so nice I had 2…) and a burger – Drew's Peanut Butter Bacon Burger – sesame seed bun, sweet and spicy Roma tomato jam on the side. Sounds bizarre but it was awesome. The flavors melded perfectly. And the burger itself was thick and cooked to my desired medium rare without complaint.
Total Cost: ~$30 including tax & tip
Posted in Restaurant Review